I will be using Pop-girl's brilliant method for sculpting them, which requires making a mold. Heres what we will be needing: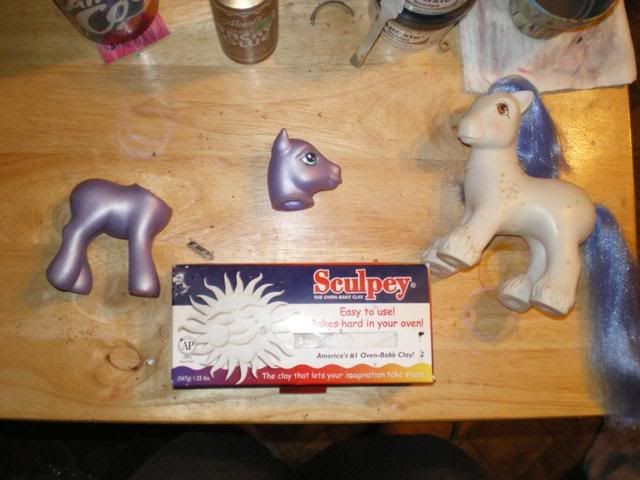 The basic idea is to take a wad of sculpey and mold it around the BB's hooves then flatten it out to use to mold the clay on the new boy's hooves. Make sense? Maybe? Well here we go: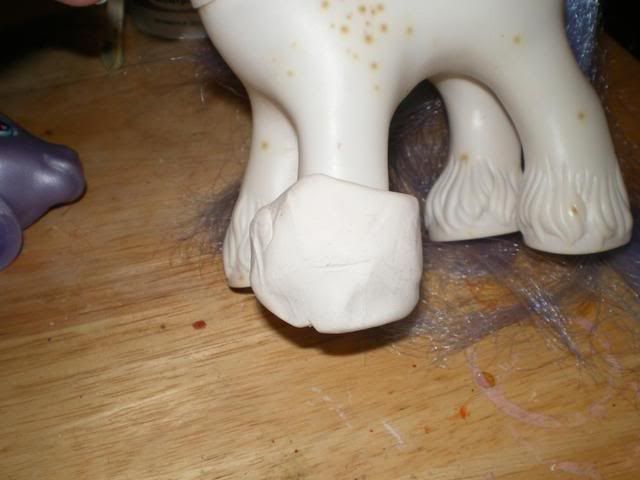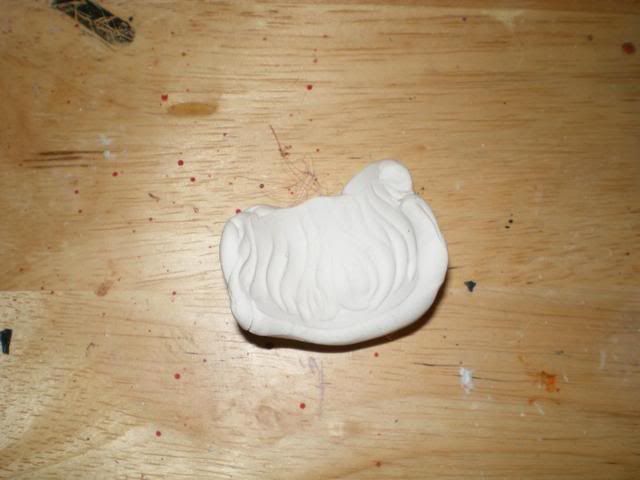 Looks good! I didnt flatten it totally, I left a curve so it will fit the pony's foot better. Now we gotta bake this....so Ive got about 15 minutes to kill.....what should I do with all this free time? Hmmmmmm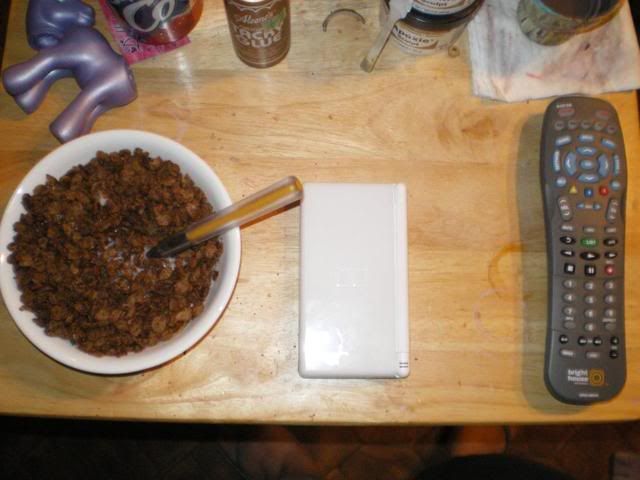 All good options, but I opted for the Cocoa Pebbles....OHM NOM NOM NOM NOM!!!!!!! Ok, by now the mold should be done....but beware, its hot. Dont pull an AC and grab it straight out of the oven 
Ok, here we go! Ive got my apoxie all mixed up and the now cool mold. I started by making a thick (1/4 inch thick) snake of clay that was just long enough to wrap around the pony's foot.
I smushed it so it curves down to the edge of the ponys foot. Now blend it up so it smoothly transitions into the pony's leg.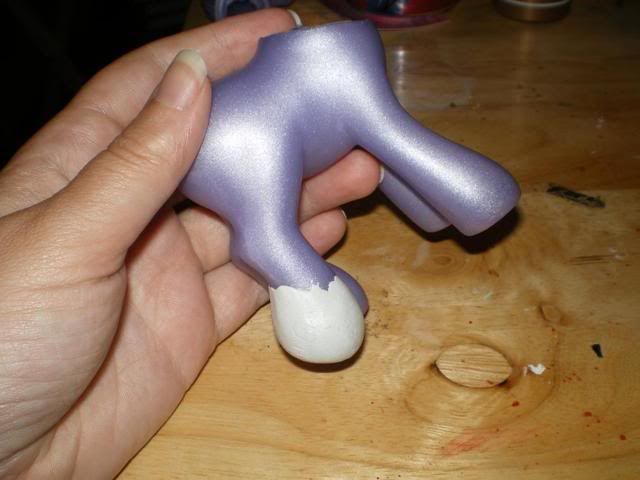 Now to apply the mold. I used a rolling motion across the clay to make a continual imprint with the mold....if that makes sense???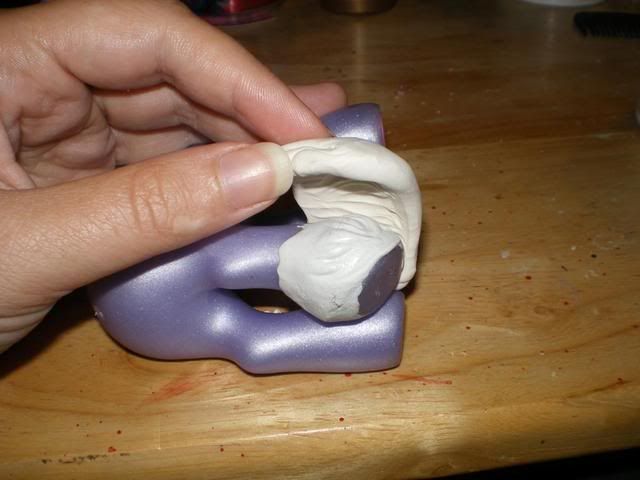 Looks good so far. Now just continue around the whole foot: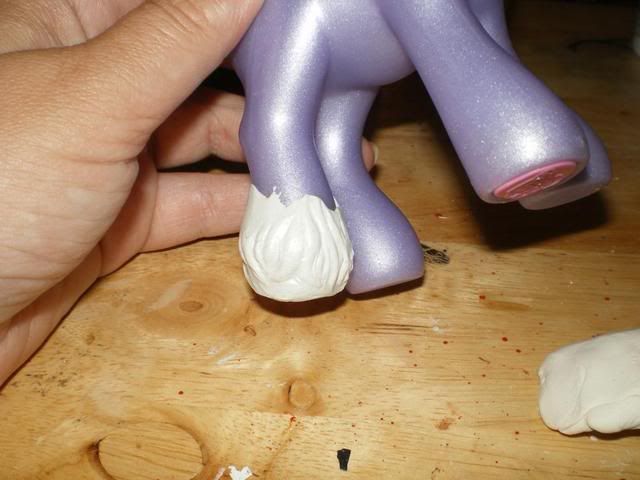 Awesome! Now just 3 more....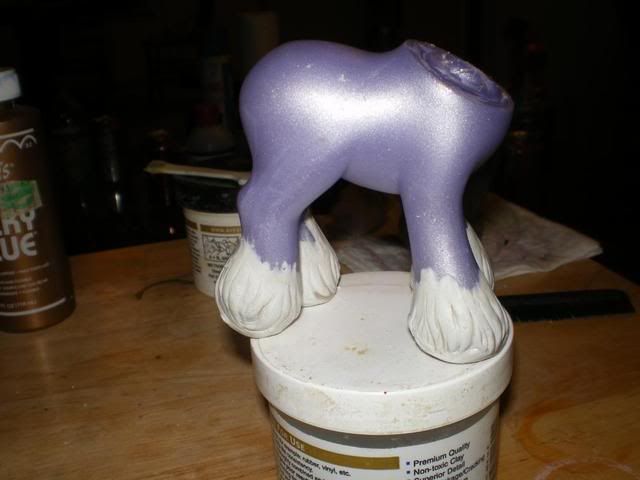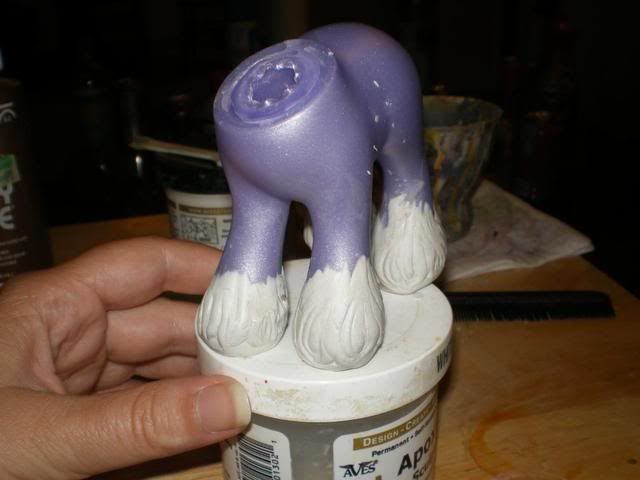 YAY! My first g3 boy! And it was so EASY! Huge kudos to Pop for this amazing method! It rocks!